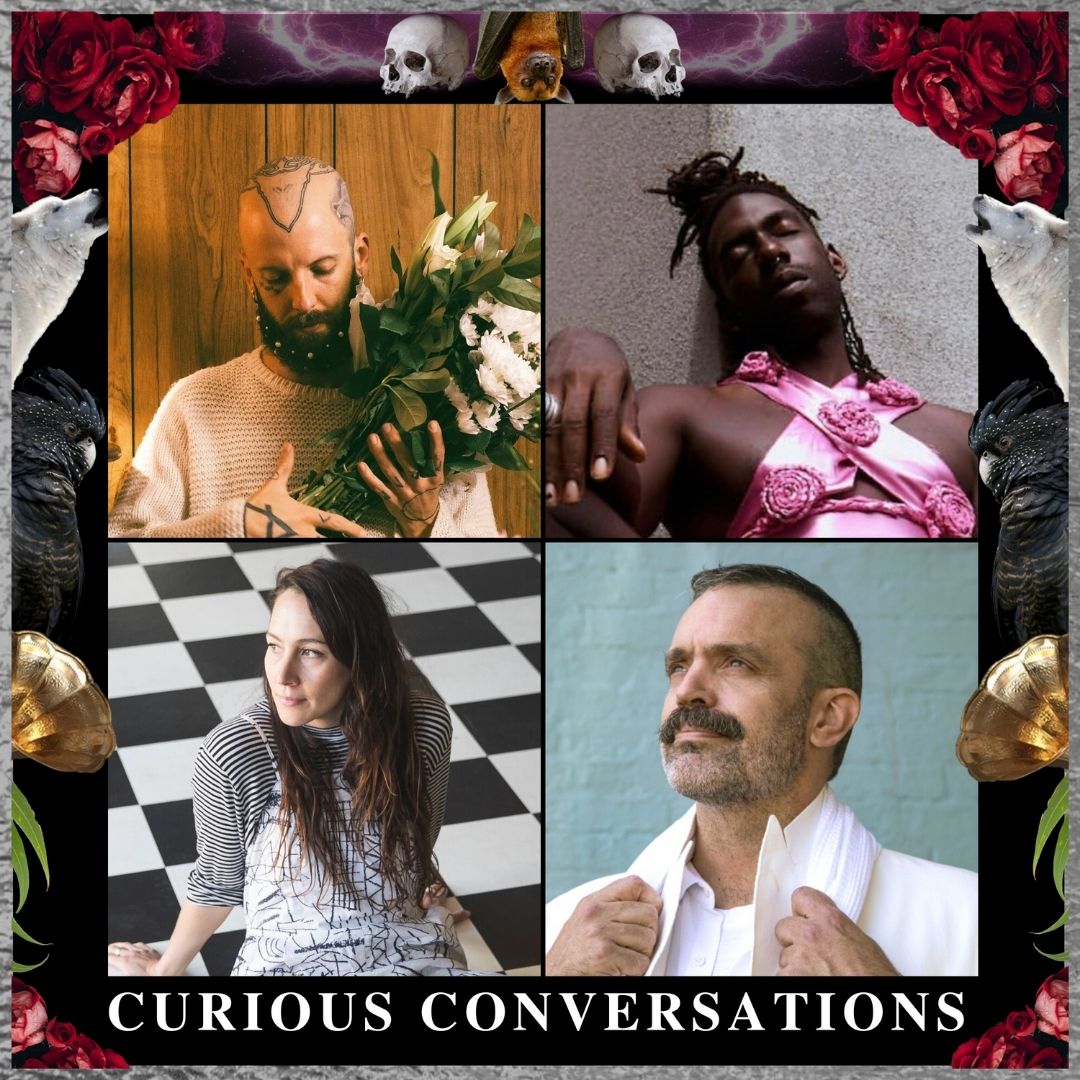 Jonny Seymour
Jonny Seymour is a non binary homosexual, music producer, sound stylist, activist, agathist, community builder and collaborator. They work with artists & institutions across many disciplines including dance, film, fashion, theatre, song & experimental art forms. They produce music with Paul Mac as stereogamous and have worked with artists such as Yaeji, Electric Fields, George Michael, Kylie, Grace Jones, LCD Sound System, RÜFÜS, Sia, The Presets, Brendan Maclean, Jamaica Moana, The Working Bitches and Shaun J Wright.
They have performed at major festivals (remember them?) including Glastonbury, Burning Man, Sydney Mardi Gras, pride festivals from Hobart to Helsinki as well as iconic clubbing institutions Berghain & Horse Meat Disco. They are music directors for Sydney Fashion Week & Melbourne Fashion Festival and sound tracked runways and parades  in London, NYC, Paris and Barcelona. They have collaborated with designers Jenny Kee, Romance Was Born, Akira Isogawa, Philip Treacy, Mary Katrantzou, Carla Zampatti and several more for the past twenty years. 
They are resident at Queerbourhood, a weekly LGBTIQA performance art night at The Bearded Tit now on its 6th year of bringing light and love to nightlife cultures.they are cofounders (with Dj gemma)  of Club Kooky, the intergenerational iconic queerdo community gathering, now on its 26th year. They were resident at Kens At Kensington, the legendary gay bath house and released 3 mixed "gay make out album" compilations of queer producers and bands. 
They collaborate with cultural bodies & institutions such as The Powerhouse Museum, Performance Space, Sydney Mardi Gras, Carriageworks, National Gallery of Victoria, Force Majeure, The Red Rattler and Sydney Theatre.
Their mission is to collaborate in all mediums, sharing platforms for inducing positivity & resonating joy vibe for all.
--
Kat Dopper
Kat Dopper is a queer arts practitioner living and working in Sydney. The most recent role was the 2020 Creative Director of Sydney Mardi Gras 2020.
Kat is Creative Director & Founder of Heaps Gay, a successful arts organisation and media platform which she launched in 2013. Kat sits on a number of cultural advisory panels including the City Of Sydney and recently Kat was on the core team to pitch for World Pride Sydney in 2023 in Athens.
Kat's other experience lies in the music and youth market and has over a decade of experience in agency land and freelance working on creative campaigns. This stems brands such as Red Bull Music, FBi Radio, Splendour In The Grass, Absolut Vodka,  Junkee Media, MTV, Electronic Music Conference, Semi Permanent, Karla Spetic, Westpac & Cake Wines +++
--
Kelly Lovemonster
You can often find self-proclaimed international party dad and nightlife producer Kelly Lovemonster twirling on the dance floor in a pastel pink thong and cowboy hat. The brains behind Sydney's cheekiest event Leak Your Own Nudes, a queer undie dance party and San Francisco's Swagger Like US, an arts hub and daytime event featuring emerging QTPOC artists. Lovemonster is a child of the night with a passion for music and performance.