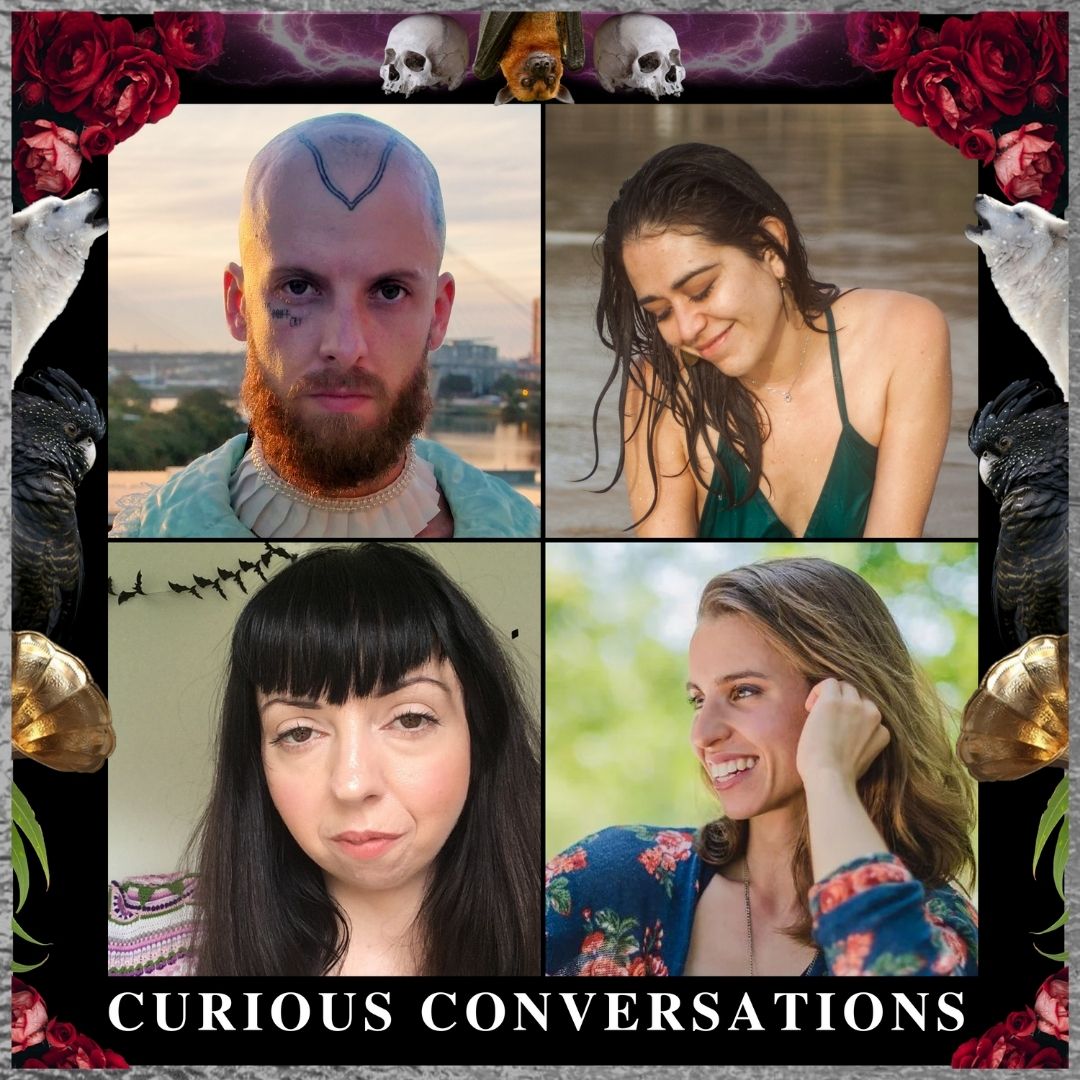 Season two begins with a curious conversation about disability and chronic illness. Being passionate about inclusivity, Paisley felt one this is one of the areas he is least informed. Samantha Mant, Pia Simona and Julia Simone join Paisley to talk about their lived experiences of disability and chronic illness to help him understand how diverse the community is, the effects of spiritual dogma, how to be more inclusive with his language, the struggles of balancing eastern and western medicine + so much more. Tune in for one of the most enlightening conversations of season two.
--
Samantha Mant is a naturopath, witch & intuitive healer, residing in North Queensland. With over 20 years experience working in healthcare, & a lifetime journey with rheumatoid arthritis, she aims to empower people with knowledge to trust their healing path. Returning to our innate knowing, intuitive insight, & connection to nature's cycles, are the basis of what you can expect when working with Sami. Powerfully holistic, trauma informed advocacy, space holding & witnessing, is what Sami brings to the conversation of healing, spirituality, & healthcare.
Pia Simona is a lover, sister, friend, mother, teacher, dancer, artist, truth seeker, proud Latinx woman and Authentic Self/Empowerment guide. Pia's passionate about creating and holding non-judgemental space and guiding people back to themselves, their infinite beauty, and the innate power they have always had within; outside of labels, conditioning or constrictions. Pia lives with endometriosis and PCOS and was bedridden, depressed and hopelessly lost just a few years ago. She has journeyed the dark depths of chronic illness and childhood trauma that left me hopeless and disconnected completely from herself. After finally heeding the call Pia felt from within my heart and suffering body, she decided to dedicate herself to healing from the inside out.
Julia Simone is a Recovery Coach who empowers others to reclaim their voice, recover from addictive or compulsive patterns, and explore a life of personal freedom through emotional & physical wellbeing.  Having started her career in the corporate world, Julia's approach provides a fresh new perspective on how our relationship with ourselves and our bodies affects our personal and business aspirations. As a Certified Health Coach & Emotional Clearing Practitioner, she helps people find a deeper connection to themselves through movement, spiritual practices, and emotional clearing techniques, and provides them with the tools to carry forward their own collective mission. She is now apprenticing with Joel Kimmel, a master in Ontology, the Art of Being.