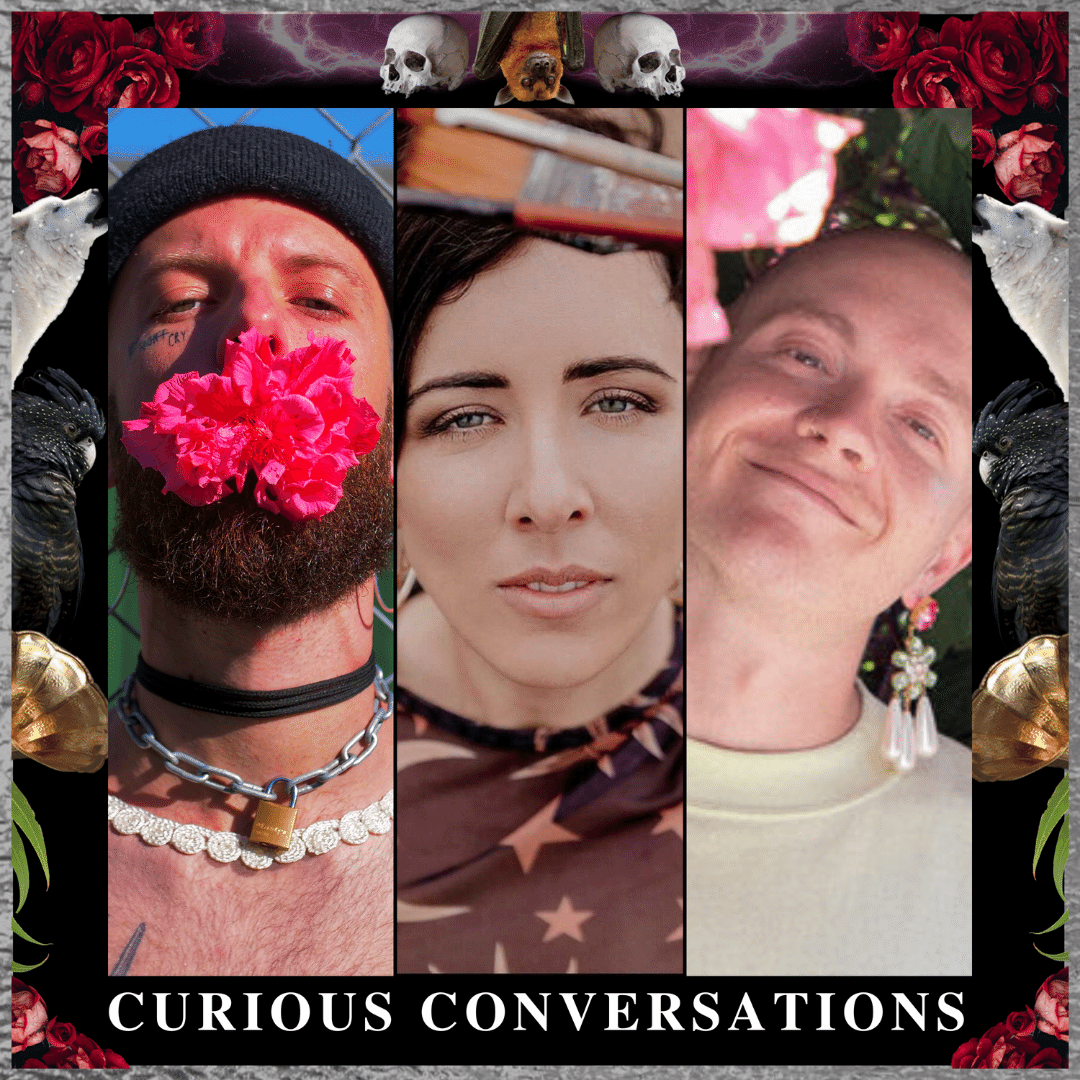 Stephanie Rose Freeman and Samuel Leighton-Dore join Paisley for a chat about Social Media Censorship, Mental Health & Monetizing Art.
Stephanie Rose Freeman is an Artist, Online Course Creator, Artist Mentor, Spiral Practitioner, and Creative Guide. Working within the realms of transformational art, magical creativity, and self-development, she's passionate about opening people up to their innate creativity and to the life of their dreams. Sometimes both at the same time!!
She's a firm believer in artists being wealthy and is carving a path of inspiration into the boss-ass wealthy AF art witch of her dreams… so that others know it's possible and can follow in her footsteps!
Samuel Leighton-Dore is a writer, screenwriter, director, and visual artist based on the Gold Coast, where he lives with his production designer husband and two cats. His book How To Be A Big Strong Man (Smith Street/Simon & Schuster 2019) brought some much-needed accessibility and humour to topics of masculinity and mental health, with Benjamin Law writing: "If toxic masculinity is a virus, then the big-hearted, happily subversive, technicolour-hug that is Samuel Leighton-Dore's art is surely the antidote." Samuel has explored these themes at great length, particularly as experienced by members of the LGBTIQ+ community, across his multifaceted creative practice, winning Visual Artist of the Year at the 2019 Honour Awards and producing work for organisations including Equality Australia, ACON, Twenty10, ReachOut and, most recently, writing and producing a series of short animations for men's health organisation Man Cave.