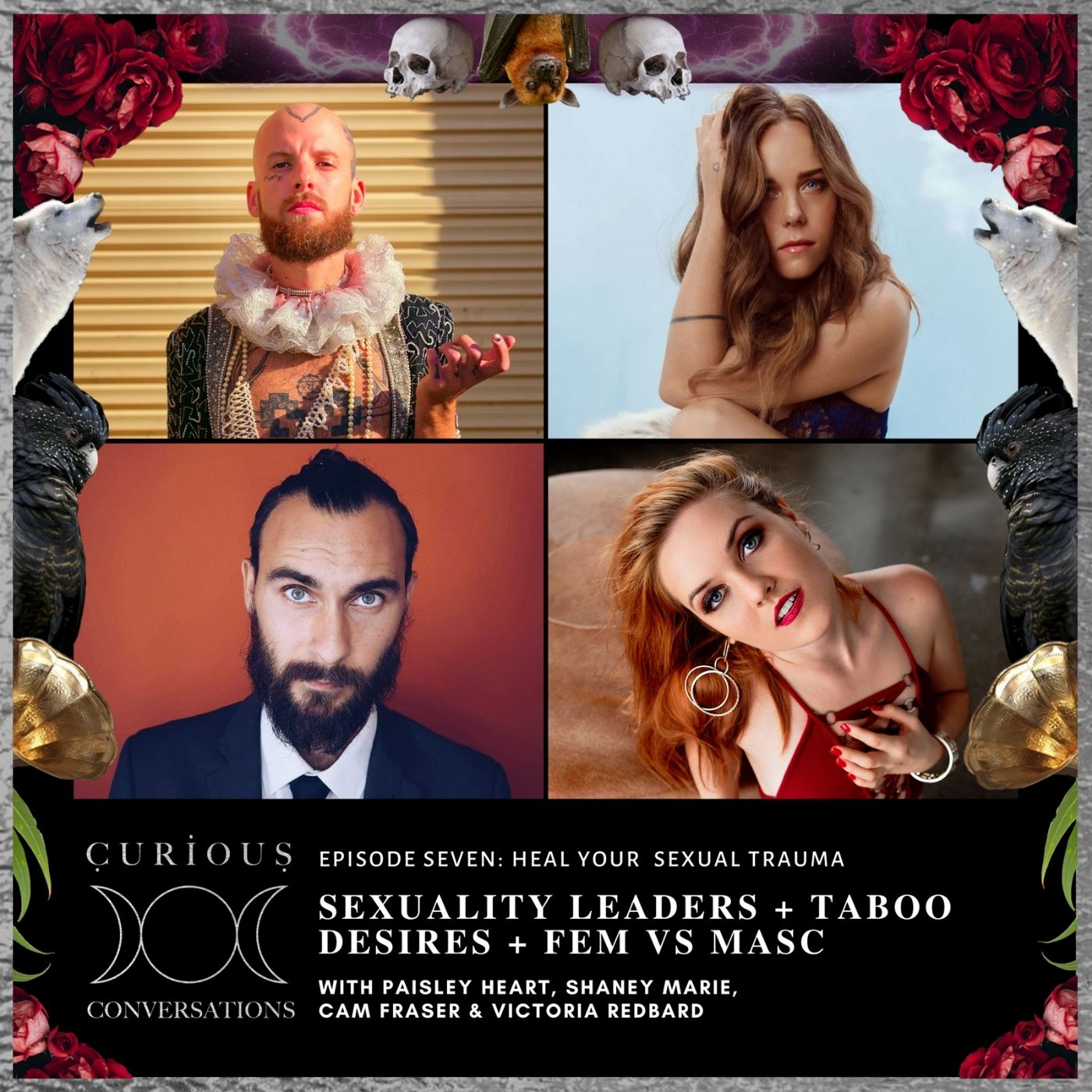 Shaney Marie, Cam Fraser, and Victoria Redbard join Paisley for a chat about Sexuality Leaders, Taboo Desires, and Fem vs Masc.
Shaney Marie is a renowned transformational leader & creative consultant in the realm of erotic mysteries. A guide for those who recognise that there is a greater awakening to be had regarding the power of sexual majesty and the sacred erotic codes of consciousness. "Sex Witch to the Stars" Shaney is a personal mentor to actors, actresses, and popular musicians from Australia and the USA.
Cam is a Sex Coach, Relationship Counsellor, Sexologist, and Tantric Yoga Teacher. A world traveler, Cam speaks on topics such as sex and relationships by drawing from a depth of relatable life experiences. From relationships to intimacy to sex to masculinity, Cam comfortably brings a new, unique, and professional perspective to these discussions.

Victoria is a speaker, author, researcher, open relating expert, and founder of The Institute of New Paradigm Intimacy. She has studied tantra and sexuality in many countries and now resides in the Gold Coast Australia helping people access flow states through tantric practices. Her Sexuality School The Institute of New Paradigm Intimacy offers deep learning into the psycho-social and somatic aspects of cutting edge sexuality education, that is impacting the globe and creating cultural change worldwide.